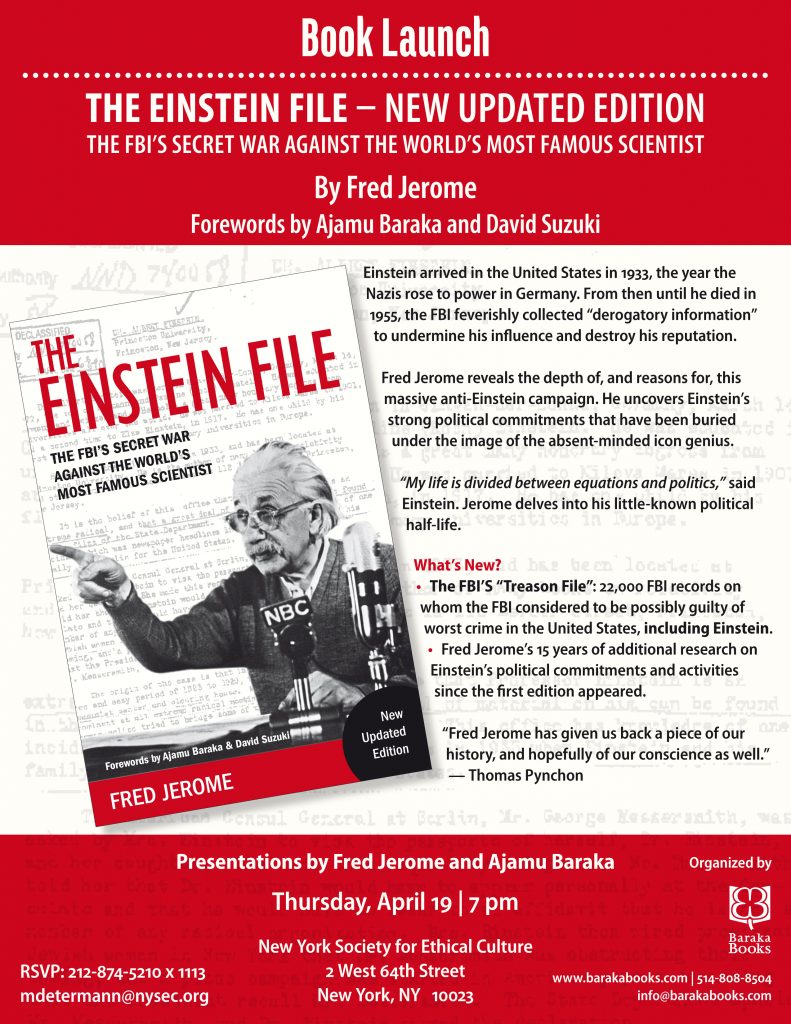 The new updated edition of Fred Jerome's The Einstein File, The FBI's Secret War Against the World's Most Famous Scientist will be launched in New York City on Thursday, April 19 at 7 pm. In addition to the author's update, this new edition contains forewords by Ajamu Baraka and David Suzuki. Fred Jerome and Ajamu Baraka will be speaking at the launch.,
Ajamu Baraka's Foreword is entitled "Einstein and McCarthyism – Old and New." 
David Suzuki' Foreword is entitled "Squelching Scientists Then and Now."
RSVP: 212-874-5210, ext. 1113, mdetermann@nysec.org.