Stephen Gowans will be speaking  about his new book Washington's Long War on Syria  at the Montreal launch and presentation on Tuesday, May 2, starting at 7 pm. Professor Samir Saul of the Université de Montréal will also speak shortly. Claude Lacaille, author of Rebel Priest in the Time of Tyrants, will moderate the event that will be held at the Centre Saint-Pierre, 1212, rue Panet (Métro Beaudry). (En français)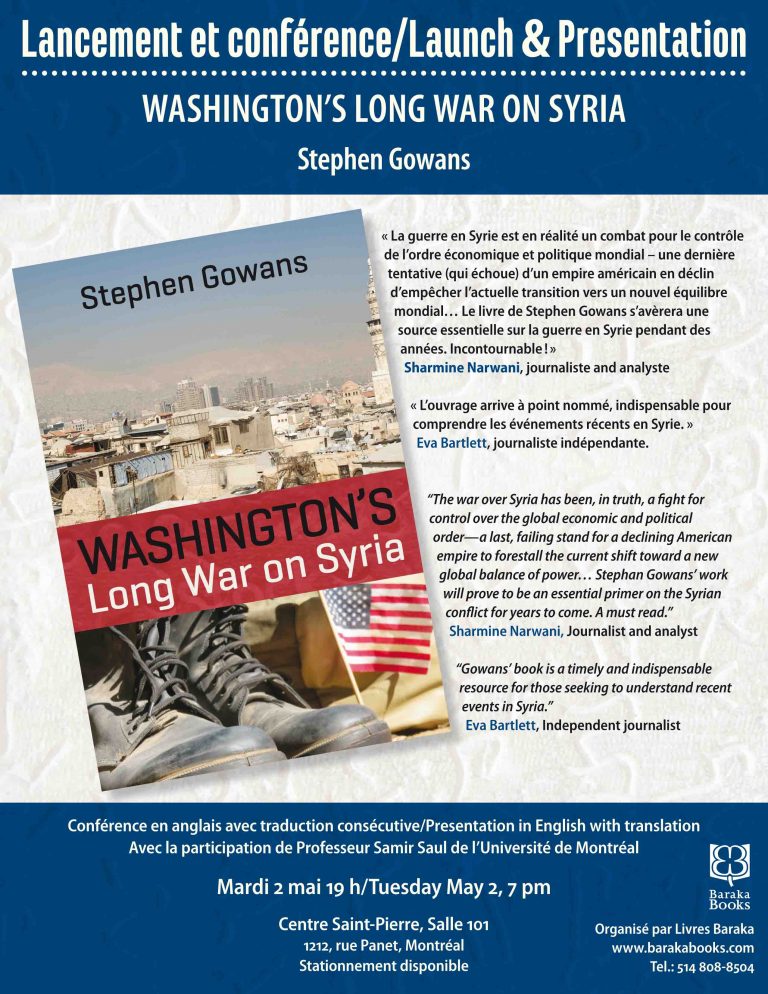 When Donald Trump launched 59 Tomahawk missiles against the Syrian air base on April 6, he was only following the policy of Barack Obama who demanded formally in the summer of 2011 that Syrian President Bashar al-Assad step down. This was not the first time Washington had sought regime change in Damascus. The United States has waged a long war against Syria from the very moment the country's fiercely independent Arab nationalist movement came to power in 1963. Assad and his father Hafez al-Assad were committed to that movement. And the end justifies the means: bombing, alliance with the worst forms of Islamist terrorism and with royal dictatorships of Saudi Arabia and Qatar.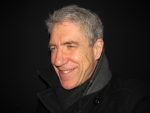 Stephen Gowans's book, Washington's Long War on Syria, which is just out, is essential to understand this war and to face the growing threat of a major war.
Contact: info@barakabooks.com; 514-808-8504.