Baraka Books and QC Fiction will hold weekly launches of 5 new sbooks in May and June. Launches will be online or hybrid (online and in person) in some cases.
Everybody is welcome. To register, please write to Blossom Thom at liteventrsvp@gmail.com.  You will receive all the necessary information. The times are Montreal times (EDT). More details to come.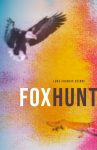 Wed. May 4, 7 pm. Foxhunt, A Novel by Luke Francis Beirne.
Foxhunt is an atmospheric exploration of passivity, loyalty, and literature during the Cold War. Quite appropriate as we are gradually drawn into a new Cold War. Firmly entrenched in the literary milieu of the era of the 1940s and 50s, it carries the reader through shell-shocked streets with suspense and intrigue.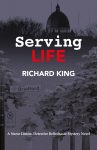 Wed. May 11, 7 pm.* Serving Life, A Nurse Linton, Detective Bellechasse Mystery Novel by the late Richard King.
Richard King passed away on Jan. 4, 2022. He had finished Serving Life, the third instalment in the Nurse Linton, Detective Bellechasse Mystery series and had written half of the fourth book. In Serving Life, a mysterious doctor is wandering the halls of the Emergency Department of the Gursky Memorial Hospital, providing medication to patients suffering from dementia. Some of the patients die unexpectedly, At the same time, a serial killer is stalking the streets of Montreal, killing people apparently at random. Gilles and Annie team up to uncover the clues that link all the crimes and ultimately to solve them.
* NOTE: Covid health measures permitting, this launch will be held in person at Paragraphe Bookstore, which Richard co-founded.  Time to be announced.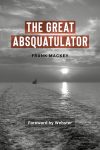 Wed. May 18, 7 pm. The Great Absquatulator by Frank Mackey, with a Foreword by Webster (Aly Ndiaye).
Alfred Thomas Wood roved through the momentous mid-19th-century events "absquatulating" from Halifax, to New England, Liberia, Great Britain, Ireland, Germany, Montreal, the US Mid-West and the South. His notoriety began in Maine and Boston where he claimed to be an Oxford-educated preacher. When he died, he was toiling in post-Civil War Tennessee during Reconstruction as a Cambridge-trained MD. In his Foreword, Webster says his life reads like a cross between the scams and impersonations of Catch me if you can and the tribulations of Forrest Gump. Recounting Wood's story, Frank Mackey wittily casts new light on vital events of that century.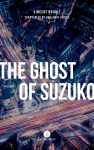 Wed. June 1, 7 pm.* The Ghost of Suzuko by Vincent Brault, translated by Benjamin Hedley.
Vincent returns from Montreal to Tokyo, where his lover has passed away in tragic circumstances. So begins a sensual and disturbing tale of love and grief, of foxes, artists, and taxidermy, somewhere between the Sumida River, the Tsukiji fish market, and a contemporary art gallery.
Brault flirts with magical realism and ghostly Japanese tropes beneath the bright city lights, as Vincent loses his bearings to the Tokyo tremors and goes in search of the ghost of Suzuko.
*Covid health measures permitting, this launch will be held in person at the Librairie Saga, 5574, Chemin Upper-Lachine, Montreal, at 5 pm.