LET'S PUT THE GUN IN OUR HANDS
By Carolyn Marie Souaid *
"Am I allowed to write that I would like to hunt down George W. Bush,
the president of the United States,  and kill him with my bare hands?"
– Ben Metcalf, Harper's Magazine, June 2006
Let's wave the flag, once, for the record.
Let's show some initiative.
Let's stare down the cold, ugly barrel.
Let's pray.
Let's pull the legs off every neuron
and revel in the fireworks.
Let's shoot first, and never ask why.
Let's dance with the smoking gun in our hand.
Let's powder the air with the Fourth of July.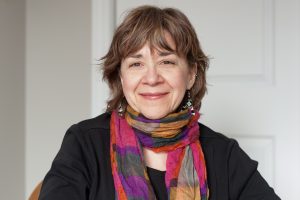 * Poem for  Fourth of July 2018, first published in 2008 Paper Oranges by Carolyn Marie Souaid (Signature), whose most recent book is Yasmeen Haddad Loves Joanasi Maqaittik (Baraka Books, 2017)
© Carolyn Marie Souaid