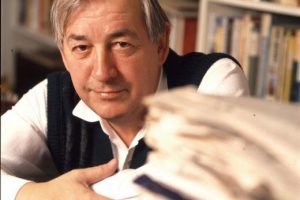 Baraka Books is very sad to learn that Jacques Lacoursière, historian, writer, speaker and popularizer of history for all generations, passed away at the age of 89.
Jacques Lacoursière wrote the five volume Histoire populaire du Québec that has sold in the hundreds of thousands. He was always available to travel and speak about Quebec history to enthralled audiences of all ages and backgrounds.
He believed that history had to be told as a story or stories and the footnotes were a distraction. But his research was massive and rigorous as he had an unbelievable collection of notes and cards developed over the years before computers and the internet were among us.
At Baraka Books, we are very proud to have published his short book entitles A People's History of Quebec. It was the first book we published in June 2009 and it is still one of our bestsellers.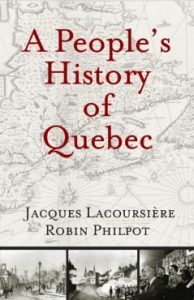 Publisher Robin Philpot translated it from the French and adapted it for English-speaking North American readers, with a number of additions. Jacques Lacoursière insisted that he be co-author of the book.
We extend our condolences to Jacques Lacoursière's family and friends.