Baraka Books was very sad to learn that Mick Lowe, author of the Nickel Range Trilogy passed away on Saturday, April 17 at the age of 73.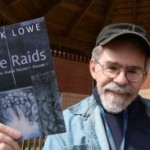 Mick loved his adopted home town of Sudbury. He devoted much of his great story-telling talent as a reporter and author to the hard-rock miners and their many struggles for justice and dignity.
The Raids, Vol. 1 of the Trilogy, is a fictional account of true-life battle that took place in the early 60s vicious beatings, riots, and covert operations. It is built around 19-year old Jake McCool who undergoes a rite of passage—his first shift underground in a hard rock mine.
Dave Patterson, a hard rock miner and former president of Sudbury Steelworkers' Local 6500, describes The Raids as "… a compelling story of political power, love and hatred all rolled into a gritty, hard-hitting novel of the Nickel Range." The Raids has also appeared in German.
In The Insatiable Maw Jake McCool, who was injured in the mine, starts working at the Copper Cliff Smelter complex in the early 70s. He finds himself embroiled in a vicious fight over health and safety, and particularly the poisoned air in the smelter and around. Through his cast of characters, Mick Lowe chronicles an entire community's eco-defiance that led to the greening of Sudbury.
Wintersong. It is September 1978, 11,700 hard rock miners and smelter and refinery workers at Inco's Sudbury operations face a stark choice. Should they remain on the job? Or take seemingly suicidal strike action against a huge multinational that has stocked up enough nickel to last a year? They choose the latter and win.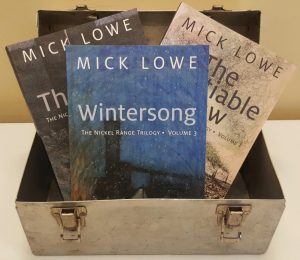 The Nickel Range Trilogy is working class literature at its best, echoing the great tradition of writers like Upton Sinclair, Theodore Dreiser, Steinbeck and Dos Passos.  Few novels in Canada focus on workers and work and even fewer deal with work in industry, particularly in a unionized setting. Mick bucked that trend and did it well.
Although Mick has left us, he has left his adopted home town and country—Mick was born and raised in Nebraska and came to Canada as a draft dodger—and workers everywhere a wonderful legacy. He will be sorely missed.
Our condolences go out to his family and friends.
Robin Philpot, Publisher