Description
It's spring, 1963 in the "Nickel Capital of the World." Nineteen-year-old Jake McCool is about to undergo a rite of passage—his first shift underground in a hard rock mine.  But the Cold War is at its height, and Jake is also about to become a reluctant participant in a bitter inter-union battle fuelled by the global struggle between two ideologies in the wake of the Second World War.  So is his girlfriend, Jo Ann Winters.  Together the couple will be swept up in a web of intrigue; at its centre is a terrible secret that will haunt their relationship for the rest of their lives, as their hometown becomes not only one of the world's greatest hard rock mining centres, but also the epicenter of the Cold War in North America.
This fast-paced novel is set against the little-known historical backdrop of a true-life battle that included vicious beatings, full on riots and worse. Lowe posits a provocative premise: that the US government sponsored a ruthless covert operation to destabilize a strategic community in the heartland of its closest ally: Canada. This story takes place in Sudbury, but it could also be in Trail, B.C., Thompson, Manitoba, Port Colborne, Ontario, or any number of mining towns in the United States.
"No one actually died during the Sudbury Steel raids—or, rather, no such murders were ever reported during this turbulent time," says author Mick Lowe. The reader will inevitably ask:
"Did this really happen?"
"This is a work of fiction," says Lowe. "Besides, that's the wrong question. The right one is 'Could this actually have happened?' And I reply, emphatically, 'Yes!'"
Read Volume 2, The Insatiable Maw now available.
Mick Lowe, a prolific journalist, writer and newspaper columnist,  is the author of the Canadian true crime classic Conspiracy of Brothers: A True Story of Bikers, Murder and the Law. Born and raised in Nebraska, Lowe immigrated to Canada in 1970. He moved to Sudbury, Ontario in 1974 where he became an avid student of that city's turbulent labour history.
Praise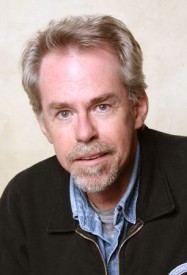 "The Raids is a mystery novel. It has all the ingredients of this genre of fiction — a few murders and attempted murders, a little bit of sex, snappy dialogue, and a plot that gets on turning the pages… Utilizing the skills he developed over many years as a journalist, Lowe has picked the brains of numerous men who have spent their lives working underground in Sudbury extracting ore from the richest mineral deposits on the planet… Mick Lowe's imaginative depiction of cold war politics in Sudbury may prompt some enterprising student of Canada's labour history to delve into the archives of the US State Department. Who knows what she or he might find." — John B. Lang, Labour Historian, Labour/Le Travail, Vol. 77, Spring 2016
"I just finished reading Mick Lowe's most recent book The Raids: Volume One of the Nickel Range Trilogy. Lowe has woven a semi-fictional tale of mining, unionism, mystery and cold-war conspiracy around the book's fictional protagonist Jake McCool during 1960s Sudbury, Ontario. The Raids is vulnerable, exciting, interesting and informative. It grabbed me in the first chapter and never let go. I couldn't recommend it more to others. Now that I'm done, I eagerly look forward to the next chapter of Jake McCool's life (get writing Mick!)" — Jamie West, President, Sudbury & District Labour Council
"… a compelling story of political power, love and hatred all rolled into a gritty, hard-hitting novel of the Nickel Range." — David A. Patterson, Hard Rock Miner, Former President of Sudbury Steelworkers' Local 6500 and Former Director, District 6, USWA
"The Raids is a fascinating excursion into unexplored realms in the Canadian past. What if the US CIA's operations that saw covert overthrow of governments worldwide, assassination of political opponents, and macabre experiments using mind-altering drugs on human subjects had also included intervention into the strategic nickel deposits in Sudbury? What if the CIA viewed the communist-led Mine Mill and Smelter Workers' Union that represented Subury's miners as a Cold War threat? Might the CIA kill people, secretly conspire against a legitimate union, and distort the political fabric of an entire community? Mick Lowe launches The Raids with an emphatic yes to the premise, then proceeds to weave an intriguing tale based on intense political passions, memorable characters and dramatic conflicts. From the depths of the nickel mines to the fierce union hall confrontations to the beer-fueled conspiracies hatched in Sudbury's raucous bars, Lowe guides us through a tangled story that never fails to entertain. Lowe leaves the reader convinced that was is presented as fiction fits closely historical fact." Larry Hannant, Adjunct Associate Professor, University of Victoria, History Instructor, Camosun College
"If part of a writer's task is to take us places where we would never go, Mick Lowe does so magnificently in The Raids. From the moment in the opening scene when a swinging cage packed with angry men plunges thousands of feet down into a mine in the Nickel Range, we are in uncharted territory. In this first volume of Lowe's planned trilogy, union battles are life-and-death struggles, tension and fear are constants and the man standing next to you in that plummeting cage could be your worst enemy. It's territory Lowe knows intimately from his days as a fearless reporter: in The Raids, he transforms that knowledge into unforgettable fiction.." — Jack Todd, journalist (The Gazette) and author of The Taste of Metal and Sun Going Down
***
Listen to Mick Lowe discussing The Raids on The Raids.
Seven original illustrations by Oryst Sawchuk, including 'Hardrock,' which graces the cover, and 'Siege of the Mine Mill Local 598 Hall' on the back cover.
ISBN :
9781771860123 pbk;
9781771860178 epub;
9781771860185 pdf;
9781771860192 mobi/kindle;
Visited 9615 times , 3 Visits today