Description
Foreword INDIES 2016 Book of the Year Award Winner
Captain Jim McFarlane, a Canadian infantry officer, is coming apart at the seams. It's September 1944, in Italy, and the allied armies are closing in on the retreating Axis powers. Exhausted and lost, Jim tries to command his combat company under fire, while waiting desperately for letters from his wife Marianne. Joining the army not out of some admirable patriotic sentiments but rather because of his own failings and restlessness, he finds himself fighting in a war that is far from glorious.
Farley Mowat based his beautiful and wrenching anti-war memoir, And No Birds Sang, on the Italian campaign in World War II. Now with echoes of war ringing again, Matthew Murphy has taken the same campaign to tell a story of love and war, brilliantly capturing our ambiguous relationship to war.
A Beckoning War is a modern story on a modern theme based on past events. It is both exquisitely written and meticulously researched.
Praise
"Montreal Writer Matthew Murphy's debut novel is told in prose that is muscular, explicit, disturbing, and yet so poetic it can leave the reader dazed and breathless. … A Beckoning War is the product of an amazing new talent." Paul Gessell, Quill & Quire
"Murphy has a poetic style that at times follows Hemingway's stream-of-consciousness path into a shell-shocked soldier's fevered dreams. He vividly and movingly tells the story of many frightened young men who went off to fight what they thought would be a glorious war but found only pain and suffering." Publishers Weekly
"Creditable first novel. #WW2 in Italy." Margaret Atwood on Twitter
"Rendered in beautifully poetic prose… An empathetic yet flawed man drives this wonderful novel, the first from an author ready for a glittering literary career… All is done in exquisite style that places the readers squarely in the action." Kirkus Reviews (Starred Review)
"This is a startlingly good book… Mr. Murphy manages to maintain an even, constant tension in his writing, keepung us firmly inside Jim's mind as he deals with the horrors of warfare, the loneliness of command and the helplessness he feels when it comes to his estranged wife, thousands of miles away… A Beckoning War immediately goes on my long list for "The Very Best" Awards for 2016." The Miramichi Reader.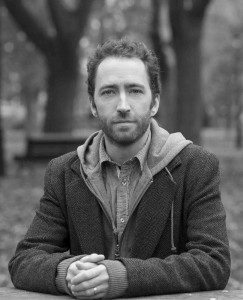 Interview with Matt Murphy
"I think it's a sort of an interior epic, an intense and slightly surreal journey into the porous borderlands of the political and the personal. A descent into hell, a kind of dark night of the mind, body, and soul of one person as lit by the hellfire of combat. It's a story of love and war, and an exploration of the role of choice in the happenings of the world, even in large, inevitable-seeming events." Read entire interview on Québec Reads.
Matt Murphy talks about A Beckoning War on Remembrance Day on CBC.
Matthew Murphy was born and raised in Sudbury, Ontario. He currently lives in Montreal, where he works as a writer and a teacher. A Beckoning War is his first novel.
Pub Date: April 25, 2016. Now available for pre-order.
Visited 12855 times , 1 Visits today