Description
Buy ebook here
"the reader can smell and taste the meals, feel the weather … a touch of poesy to the writing." Patricia Morrow, ForeWord Reviews
It's summer in the '60s. Twenty-one testosterone-drenched high school graduates are bussed to a summer job at the Company bush camp Washika. Idealistic, confident, sometimes troubled, they meet their match in tough older bush workers, a devastating forest fire, sand flies and leeches, and occasionally beautiful young women.
Henri Morin is particularly sensitive and, though he is a hard worker, he appears to harbour dark thoughts. Washika Bay has a profound effect on him. In no other place could the transition from adolescence to adulthood be the same.
"He stared at the sand or ashes and brittle, black branches as they walked. The straps made Henri's shoulders ache but the tank did not leak. He had that at least. And there was Lise. This fire could not last forever. Things would eventually calm down and they would be at Washika again. The first Sunday he was back, he would go to see her. Walking   that    way   in    the    black nothingness of the island, he remembered her clearly and nothing interrupted his thoughts of her, those green eyes. How they spoke to him. He recalled how he had stared into her eyes for as long as he could manage it while he caressed her with the flat of his hands."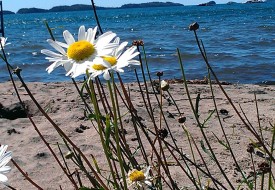 With Washika Bob Poirier of Maniwaki, Quebec, has inspired new life into the upper Ottawa River area by returning to the '60s and some young people who learn the ropes at a Company bush camp. Poirier combines his story-telling skills with an intimate knowledge of nature and wildlife to produce a novel with an unparalleled sense of place and insight into growing up.
Praise
"the reader can smell and taste the meals, feel the weather, and accompany the crew on the rough landscape. … a touch of poesy to the writing…. Washika becomes a coming-of-age story, and a poignant one at that. (…) The cover art, a painting of a tug on the river, is lovely and befits the story and era, as does each photograph at the beginning of a new section." Patricia Morrow, FOREWORD REVIEWS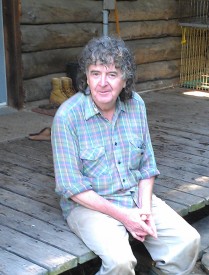 Bob Poirier lives in the log cabin he made on his land near Maniwaki, Quebec. He studies Algonquin, has embraced Algonquin spiritual beliefs, and treats and cares for all species of fauna at his wild animal rehabilitation centre.
Orders  Independent Publishers Group (IPG)
(800) 888-4741; fax: (312) 337-5985 orders@ipgbook.com
Visited 7099 times , 1 Visits today