Description
Pre-order now; Free shipping in North America; Pub date June 1, 2023
Why does Louis Riel matter? Simply because this man of words and action is regularly enlisted, nearly 140 years after he was hanged, to support a wide variety of causes. And sometimes to combat the very same causes. Louis Riel left behind a vast collection of poetry and prose that is in fact a seminal contribution to Canadian literature in French and English. Yet his writings have been largely ignored by both scholars and laypeople. They have written massively about his actions but very little about his words.
Based on a comprehensive review of Riel's writing, Morrow uncompromisingly examines Riel's views on vital subjects. These include the term Métis, Métis identity, "Indians," Jews, Islam, Quebec, French Canadians, the Irish, the United States, women, liberalism, and Métis unity. Riel's views might rankle readers today. Without toning them down, the author establishes nonetheless the intellectual and political environment in which they developed.
Weeks before the decisive Battle of Batoche in May 1885, John A. Macdonald referred to Riel as "some sort of half-breed Mahdi" in the Canadian House of Commons. Although Riel likely abhorred being compared to a man guided by the Islamic faith, Macdonald was not totally off track. Both Riel and the Mahdi of Sudan faced the same expanding British military machine. They even face the same British military "hero," Garnet Wolseley.
The relevant and timely topics addressed, some of which have been sidelined or entirely ignored, will surelyspark debate. It is hoped that this study will increase our understanding of Louis Riel, his thought, and his writings, and help create greater cohesion among Métis communities throughout North America.
---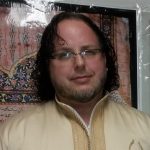 John Andrew Morrow was born and raised in Montreal, Quebec, Canada. He completed his Honors BA, MA, and PhD at the University of Toronto where he focused his research on Francophone, Hispanic, Islamic, and Indigenous Studies. He wrote his MA thesis on César Vallejo's aboriginal worldview and completed his doctoral dissertation on the indigenous presence and influence in the poetry of two of Nicaragua's national poets. Dr. Morrow has taught for universities around the world and rose to the rank of Full Professor of Foreign Languages and Literature. During his tenure as a professor, he received a Student Impact Award, was certified as a Master Teacher, and was recognized as a Distinguished Faculty Member. He has published many academic articles and scholarly books, including the Amazon bestseller The Covenants of the Prophet Muhammad with the Christians of the World, which earned him an Interfaith Leadership Award. He resides in rural Indiana.
Visited 1107 times , 1 Visits today