Description
Pre-order now; Free shipping in North America; Pub date June 1, 2023
The Legacy of Louis Riel provides an overview of the ideas that guided the leader of the Métis people.
Louis Riel was a prolific writer. Based on a comprehensive review of Riel's writing, the author examines his views on a variety of vital subjects, including:
The definition of the term Métis
Matters of Métis identity
The condition, characteristics, and future of the First Nations
Jewish people and their need for statehood
Islam, as an ally of liberalism and a threat to Christianity and Western civilization
Quebec, as a nation state and protector of the Métis people
French Canadians, as part of the Métis family
The exceptionalism of the United States
The place and role of women
Liberalism perceived as the most evil of ideologies
The imperative need of Métis unity.
These relevant and timely topics, some of which have been sidelined or entirely ignored, are sure to spark debate in our current social context. In so doing, it is hoped that this study will increase our understanding of Louis Riel, his thought, and his writings, and help create greater cohesion among Métis communities throughout North America at a time when attempts are being made to divide them into Western and Eastern Métis to further weaken and dispossess them.
Most importantly, The Legacy of Louis Riel contributes to answering the critical question: "Why does Louis Riel matter?"
---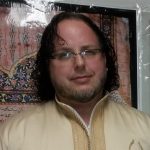 John Andrew Morrow was born and raised in Montreal, Quebec, Canada. He completed his Honors BA, MA, and PhD at the University of Toronto where he focused his research on Francophone, Hispanic, Islamic, and Indigenous Studies. He wrote his MA thesis on César Vallejo's aboriginal worldview and completed his doctoral dissertation on the indigenous presence and influence in the poetry of two of Nicaragua's national poets. Dr. Morrow has taught for universities around the world and rose to the rank of Full Professor of Foreign Languages and Literature. During his tenure as a professor, he received a Student Impact Award, was certified as a Master Teacher, and was recognized as a Distinguished Faculty Member. He has published many academic articles and scholarly books, including the Amazon bestseller The Covenants of the Prophet Muhammad with the Christians of the World, which earned him an Interfaith Leadership Award. He resides in rural Indiana.
Visited 448 times , 1 Visits today