Description
"In the night of our ignorance, North Korea confirms all stereotypes."—Bruce Cumings
Patriots, Traitors and Empires is an account of modern Korean history, written from the point of view of those who fought to free Korea from the domination of foreign empires. It traces the history of Korea's struggle for freedom from opposition to Japanese colonialism starting in 1905 to North Korea's current efforts to deter the threat of invasion by the United States or anybody else by having nuclear weapons.
Koreans have been fighting a civil war since 1932, when Kim Il Sung, founder of the Democratic People's Republic of Korea, along with other Korean patriots, launched a guerrilla war against Japanese colonial domination. Other Koreans, traitors to the cause of Korea's freedom, including a future South Korean president, joined the side of Japan's Empire, becoming officers in the Japanese army or enlisting in the hated colonial police force.
From early in the 20th century when Japan incorporated Korea into its burgeoning empire, Koreans have struggled against foreign domination, first by Japan then by the United States. Some protests were peaceful; others involved riots, insurrection and sustained guerrilla war. After the US engineered political partition of their country in 1945, the Koreans fought a conventional war, from 1950-1953. Three million gave their lives.
Examining the history of the Republic of Korea (South Korea), Gowans shows that it can be accurately qualified a "US puppet state" or even "a stationary US aircraft carrier." Only when faced with virtually insurmountable military threat did the Democratic People's Republic of Korea (North Korea) resort to nuclear weapons to ensure its defense.
Patriots, Traitors and Empires, The Story of Korea's Struggle for Freedom is a much-needed antidote to the jingoist clamor spewing from all quarters whenever Korea is discussed.
---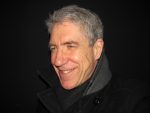 Stephen Gowans is an independent political analyst whose principal interest is in who influences formulation of foreign policy in the United States. His writings, which appear on his What's Left blog, have been reproduced widely in online and print media in many languages and have been cited in academic journals and other scholarly works. He is the author of the acclaimed Washington's Long War on Syria (Baraka Books, 2017).
Stephen Gowans discusses Korea based on his work and forthcoming book with Phil Taylor on The Taylor Report.
Reviews
"Stephen Gowans is not a writer to mince words or to defer to mainstream distortions. He makes no concessions to the standard self-serving Western narrative, and this is one of the reasons his work is so consistently refreshing. Gowans is also noted for his careful research and masterly knack for deploying information in support of logical analysis. Patriots, Traitors and Empires is no different in those respects. His book is an impassioned call for justice, imbued with a deeply felt sympathy for the Korean people and their struggle for freedom."
— Gregory Elich in Zoom on Korea. Gregory Elich is on the Board of Directors of the Jasenovac Research Institute and a Korea Policy Institute associate.
"It is always refreshing to read Stephen Gowans. … he does his homework and his writing is well-documented and far from the well-intentioned fluff that litter too many websites. He is careful to situate his subject within its context and he has a good eye for discerning what is important and what is of lesser consequence. These virtues are exemplified by his latest book… Stephen Gowans has written a marvellous and incisive study of modern Korea."
— Tim Beal, author of Crisis in Korea (Pluto Press, 2011)
See Gowans' first book Washington's Long War on Syria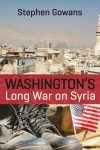 Visited 17704 times , 4 Visits today