Description
Free shipping in North America
Stephanie Chitpin was born in Hong Kong to unwed parents. A few days later, an infant girl in a woven straw basket was transported illegally to the island of Mauritius off the coast of Africa by Ah Pak, head nun of a Buddhist temple with the help of Mr. Chui, a benevolent Chinese businessman.
Ah Pak raised Stephanie as an orphan ward of the temple Fook Soo Am, known as the Pagoda. The government of Mauritius never knew she existed until many years later.
Stephanie was determined to get an education. Despite classmates' name calling—bastard and more—, the shame of being an orphan raised in a temple, tragic deaths, and other obstacles, she persevered. Although Ah Pak had other plans for her, Mr. Chui stood by her with diplomacy and tact as she pursued her education, first in Mauritius and then at the University of Guelph in Canada.
Keep My Memory Safe poetically chronicles life in the temple and in Mauritius, and Stephanie's eventual move to Canada. Hers is a unique immigration story of an orphaned temple nun who has gone on to acquire a top-notch education and become an academic.
---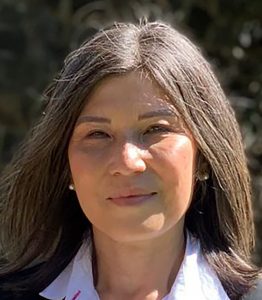 Dr. Stephanie Chitpin is a Full Professor of Leadership at the Faculty of Education, University of Ottawa. Recipient of the 2020 Research Excellence Award at the University of Ottawa, she has authored over 100 articles and several books on leadership and professional development of educators. Stephanie Chitpin lives in Ottawa.
---
Reviews and Praise

"This inspiring story of courage and determination chronicles Stephanie's quest for a better education and a better life in the face of adversity. … vivid and moving …" Laura Patterson, The Miramichi Reader
Stephanie Chitpin "exposes the fragility of our lives and shows how for many children from disadvantaged backgrounds, there is no easy path to success." Richard Barwell, Dean, Faculty of Education, University of Ottawa
"More than a life course, Stephanie Chitpin's book fits in the landscape of Mauritian autobiographical texts as a 'quest.'" Professor Arnaud Carpooran, Dean, Faculty of Social Sciences, University of Mauritius
Visited 3521 times , 7 Visits today