Description
* WINNER OF THE JOHN GLASSCO PRIZE AWARDED BY THE LITERARY TRANSLATORS' ASSOCIATION OF CANADA
Alexandre McKenzie lives on North Shore of the St. Lawrence River. In summer he rides the logging trails on his quad. Come winter he is a promising young hockey star who seeks solitude at a bush camp by the frozen lake. But when he plunges into a relationship with a girl plagued by tragedy, things turn ugly. Fighting his own demons Alex fights to hold his head high, like the bull moose that haunts him from the moment he meets Jessie. Break Away, Jessie on my mind tells of friendship, family, pride and love. It's a story that could happen wherever winter, hockey, and young people come together.
"…."They're nice, the magic tricks, McKenzie, the fancy plays, the razzle-dazzle…. but I don't give a damn if we won! That's not what I'm here to talk about. It's about you, your game."
Normally, his lectures made me fidgety and I'd stare at the floor waiting for him to finish. But this time, I held my head up, grinning from ear to ear. My mind was a million light years from Larry's office. I didn't care about the game. Didn't care about his advice or anything else. There was one indelible image planted in my brain: Jessie jumping up and down and cheering her heart out after I scored the winning goal."…."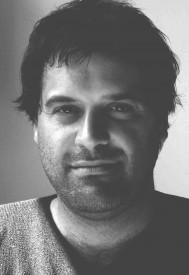 Sylvain Hotte is an award-winning writer of fiction for young adults and children. He was born in Montreal to an Innu mother and a Québécois father and now lives in Quebec City. His first series Darhan was astoundingly successful. Break Away, Jessie on my mind is the first book of a trilogy.
Casey Roberts is a translator and editor based in Montreal.
Pierre Bouchard is an  illustrator who works on children's and young adult's books and graphic novels.
Awards and praise
"Winner of the Quebec City and Book Fair Creative Literature Award in April 2010."
"From the first page it was hard to put down. It is excellent for teens. Sylvain Hotte's writing is captivating, energetic and pure. His characters are lively, likeable and endearing." – Cécile Bertrand, Info-culture
"The story of Alexandre McKenzie is both simple and fascinating… you are immersed in a remote world, little known to urban dwellers, that is dominated by skidoos, moose hunting, trapping, logging, unemployment and related problems of alcohol and drugs… Alex is courageous but above all loyal to his own instinct." Radio-Canada/CBC, Youth books.
Young adult
Orders
Independent Publishers Group 1-800-888-4741 (IPG1); orders@ipgbook.com
Visited 7840 times , 2 Visits today