Description
"this achingly told story is a love letter from mother to son… A powerful book."
Susan Doherty, award-winning author of The Ghost Garden
A 32-year-old man with mental illness ends his life. Could he have been saved? What care did he receive? Did antipsychotics help or are they a modern-day straitjacket?
Ferid Ferkovic, the author's son, committed suicide after being refused admission to a Montreal hospital. Throughout treatment, he and his family dealt with changing diagnoses, drugs with devastating side effects, and insensitive health care professionals.
The suicide of Sadia Messaili's son Ferid Ferkovic, who immigrated to Canada with his family at the age of 12, is the starting point in a challenging quest for truth. First about our failing mental health care system. Then about justice. And finally about better ways to rekindle hope among people who are "still crying for help."
---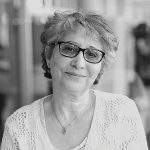 Sadia Messaili, born in Morocco, is a primary school teacher and special needs educator. She describes her personal journey as that of "a good immigrant wherever she has lived: Algeria, Croatia, Austria and Montreal, Québec." Her first book about forced migratory wandering is titled La route de la dignité.
Aleshia Jensen is Montreal translator. Her translations include Explosions by Mathieu Poulin and Prague by Maude Veilleux, co-translated with Aimee Wall, both published by QC Fiction.
Reviews

"Messaili details how her son's needs went unmet by Montreal's mental-health establishment… [her] prose is clear and direct… Still Crying for Help raises an urgent voice in the ongoing debate about life, death, and mental health." Shawn Syms, Subterrain
"[Messaili] describes an environment that is coercive, punitive, and shaped to cater to doctors' egos rather than patients' needs. Instead of being listened to, Ferid [Messaili's son] is drugged into submission… those who have tried to navigate the labyrinthine and under-resourced mental health system will find validation in [her] words." Anne Thériault, Quill & Quire
"This is an important book for those that are on both sides of the mental health equation. It shows what a grieving parent goes through ("We grieve twice" she tells us) as they come up against a system that just does not work." James Fisher, The Miramichi Reader
Praise
"Full of agony, disbelief, and blind determination, this achingly told story is a love letter from mother to son. Sadia retraces the journey of Ferid's life mired by multifarious treatment options, none of which rescue him from an assortment of imprecise and ever-changing psychiatric diagnoses.
"Painfully underlined is the expectation we all have that our medical system will intervene with therapeutic solutions, not just for physical illness, but for mental illness. The redemption of that failure can be found with alternative therapies beyond what pharmaceutical companies could ever hope to deliver.  The stark truth is that reductionist biological theories have led to hopelessness and even suicide.
"A powerful book that is required reading to further the conversation about mental illness. It is a vital addition to a long list that raises public consciousness surrounding mental illness." Susan Doherty, author of Ghost Garden, Inside the Lives of Schizophrenias Feared and Forgotten (PenguinRandomHouse 2019)
Visited 3028 times , 2 Visits today