Description
Montreal is one of those unique cities at the crossroads of history. Paul-André Linteau's The History of Montréal provides essential background for both Montrealers and all those who will converge on the city to celebrate the 375th anniversary of the founding of Montreal in 1642.

Montreal has always intrigued. For centuries, people have written, talked, and sung about it, enthusiastically, romantically, even sullenly, but never indifferently. Surprisingly, NO OTHER recent book in English recounts the history of the largest French-speaking city in the Americas, likely the second largest in the world.
Close to 500 years ago, Jacques Cartier glowingly described Hochelaga, Montreal's predecessor, and the surrounding country as "the finest and most excellent one could find anywhere… with large fields covered with corn." He also lavished praise on the people who welcomed him. Some 150 years ago, Henry David Thoreau, in A Yankee in Canada, wrote that the city reminded him of Paris but also of Edinburgh and left the impression that "a French revolution might break out any moment." And some 65 years ago, it was in Montreal that Jackie Robinson broke into professional baseball. He later attributed some of his success to Montreal and the wonderful welcome he received.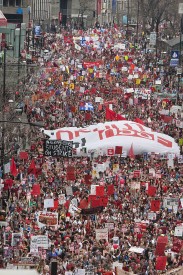 In 1967, Charles De Gaulle chose the balcony of the Montreal City Hall to cry "Vive le Québec libre" thus, as one advisor said, paying back Louis XIV's debt. And in 2012, hundreds of thousands of students marched in the streets of Montreal during the biggest student strike in North American history, confirming the city's reputation as a social hotspot.
Paul-André Linteau tells the fascinating story of Montreal from prehistoric times to the twenty-first century, from the Iroquoian community of Hochelaga to the bustling economic metropolis that Montreal has become. He delves into the social, economic, political, and cultural forces and trends that have driven Montreal's development as well as the difficult periods it has lived through. Outlining the diverse ethnic and cultural origins of the city and its strategic geographical position, he shows how a small missionary colony founded in 1642 developed into a leading economic city and cultural center, the thriving cosmopolitan hub of French-speaking North America.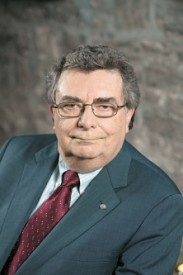 Praise
"Linteau has succeeded in producing a short, punchy, popular history of Montreal." Quill & Quire
"(T)he book is well-illustrated with historical maps, landscape photos, and drawings from an 18th century aboriginal treaty." Publishers Weekly
"The History of Montreal" is a concise and informative look back at how Montreal grew from a small village to an important Canadian and international city. Although it has experienced its share of prosperity, dominance and setbacks, Linteau effectively demonstrates how Montreal always retained its vitality through nearly 375 years of continuous evolution." Stuart Nulman, West End Times
Paul-André Linteau is professor of history at the Université du Québec à Montréal. Specializing in economic, social, and urban history, he has written many books on the history of Quebec and Canada, with an emphasis on Montreal. His many awards include the Prix Léon-Gérin, Quebec's highest distinction in humanities, and the International Canadian Studies Award of Excellence. Paul-André Linteau is a fellow of the Royal Society of Canada.
Peter McCambridge is an award-winning translator based in Quebec City. He holds an MA from Cambridge University and translates both fiction and nonfiction.
ISBNs: PBK 9781926824772
EPUB 9781926824819
PDF 9781926824802
Kindle 9781926824826
Pub Date: April 15, 2013 | $19.95
Visited 11692 times , 2 Visits today