The Torment of Barack Obama!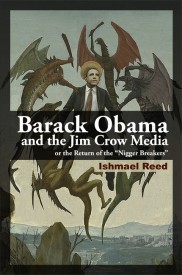 Under slavery, "Nigger breakers" had the job of destroying the spirits of tough black men by whatever means necessary. At age 15 Frederick Douglass was sold to Edward Covey who had the mandate to break him. Ishmael Reed makes the case that President Barack Obama is being assailed by 20th century descendants of Covey. In a series of essays written during the 2008 primaries and after Obama's election, he shows how both Obama's opponents and some supposed allies use modern reincarnations of those same ugly demons to break him. What's more, statements and alliances he made during the campaign and in office have made him easy prey.
Ishmael Reed is the author of novels, books of poetry, and plays. He is also a playwright. He has won prizes in all categories. He taught at the University of California at Berkeley for thirty-five years. He has also taught at Harvard, Yale and Dartmouth. Ishmael Reed is a member of Harvard's Signet Society and Yale's Calhoun Society. He lives in Oakland, California.

Ishmael Reed's previous books of essays include Airing Dirty Laundry, Writin' is Fightin' and Shrovetide in Old New Orleans.
ISBN 978-0-9812405-7-2 | 170 pages | trade paper
Available April 2010