Description
Available 17 April 2017. Pre-order now.
When President Barack Obama demanded formally in the summer of 2011 that Syrian President Bashar al-Assad step down, it was not the first time Washington had sought regime change in Damascus. The United States had waged a long war against Syria from the very moment the country's fiercely independent Arab nationalist movement came to power in 1963. Assad and his father Hafez al-Assad were committed to that movement.
Washington sought to purge Arab nationalist influence from the Syrian state and the Arab world more broadly. It was a threat to Washington's agenda of establishing global primacy and promoting business-friendly investment climates for US banks, investors and corporations throughout the world. Arab nationalists aspired to unify the world's 400 million Arabs into a single super-state capable of challenging United States hegemony in West Asia and North Africa. They aimed to become a major player on the world stage free from the domination of the former colonial powers and the US.
Washington had waged long wars on the leaders of the Arab nationalist movement. These included Egypt's Gamal Abdel Nasser, Iraq's Saddam Hussein, Libya's Muammar Gaddafi, and Syria's Assads. To do so, the US often allied with particularly violent forms of political Islam to undermine its Arab nationalist foes. By 2011, only one pan-Arabist state remained in the region—Syria.
In Washington's Long War on Syria Stephen Gowans examines the decades-long struggle for control of Syria. This struggle involved secular Arab nationalism, political Islam, and United States imperialism, the self-proclaimed Den of Arabism, and last secular pan-Arabist state in the region.
"Gowans' book is a timely and indispensable resource for those seeking to understand recent events in Syria." Eva Bartlett
---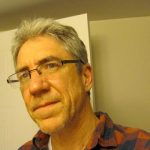 Stephen Gowans runs the popular and widely read What's Left webzine. Often interviewed on The Taylor Report (CIUT 89.5, Toronto), Stephen Gowans lives in Ottawa, Ontario, Canada.
Visited 1575 times , 4 Visits today